Summer Hours
July 5th – Labor Day
Monday-Friday: 7am – 4pm
Saturday: 7am – 2pm
Sunday: 7am – 1pm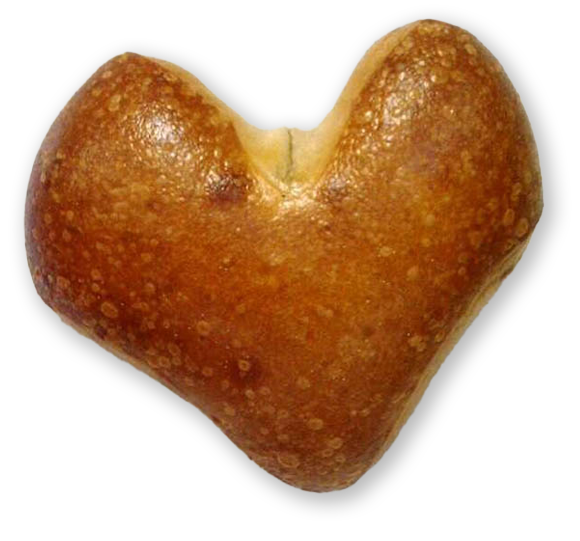 Keep it Fresh!
We bake our fresh bread daily, but it continues to be the best bread around even if you don't eat it right away.
Click the button below to download a PDF of Bread Care instructions
Keeping Bread Fresh
Our bread is always best when consumed on the day of purchase.
Italian breads are dry as compared to rye or multi-grain breads so, following the procedures below are important to maintain freshness.
Storage
The best place to store bread is in a dark, dry place. A breadbox or cupboard is ideal, but wrapping bread in a paper or plastic bag will also work. Bread should be eaten within 2 days or else frozen. If correctly stored in a freezer, bread can be frozen for a month or so without losing much quality.
Freezing
Breads and rolls that will not be eaten within a few days should be stored in a freezer bag or zip-lock bag and placed in a freezer. Avoid refrigerating products as this will promote the staling process.
Thawing Bread
To defrost bread and rolls, remove from the freezer and plastic bag and let sit at room temperature. Thawing time depends on size. Rolls should take several minutes to thaw while loaves should sit for a couple of hours prior to use.
If you are pressed for time and can't wait for thawing, try placing our products in the oven for a few minutes at 350 degrees or microwaving on defrost. (Care should be taken when using either of these options as bread may dry out.)
Philadelphia knows good food, which is why we've been voted Best in Philly HotList 5 years straight!
Ask your local restaurants if they're using Conshohocken Italian Bakery products, or visit our storefront to get our best bread directly!
Order now!
We only take orders over the phone (wholesale and retail), so give us a call and we'll get your order ready.
If you're nearby, stop into our storefront for immediate service!